Swedish car manufacturer continues surprising us with its creative ad solutions offering drivers a breath of pure, fresh Swedish air in its new commercial.
We are used to watching differents vehicles, extreme roads or highways in car ad commercials.
In the latest work done by Grey London you can see just beautiful Scandinavian landscape and you can hear leaves rustling, trees and wheat swaying in the wind, birds singing and snow falling. There are no cars in this ad.
Just at the end of the ad you can see the message: "Swedish air, our newest innovation. A unique air filtering system now available worldwide and in the upcoming XC90."
(via)
This is no accident. Fresh Swedish air and beautiful nature is a "metaphor of well-being and health to provide the new XC90 Volvo car model with "innovative solutions– CleanZone air filtration system with enhanced multi-filter that improves interior air quality.
People suffering health problems, including allergy or hypersensitivity can breath easily because most microscopic fine dust particles can be prevented from entering the car.
This brilliant ad commercial will be run in cinemas, online, at car shows and launch events.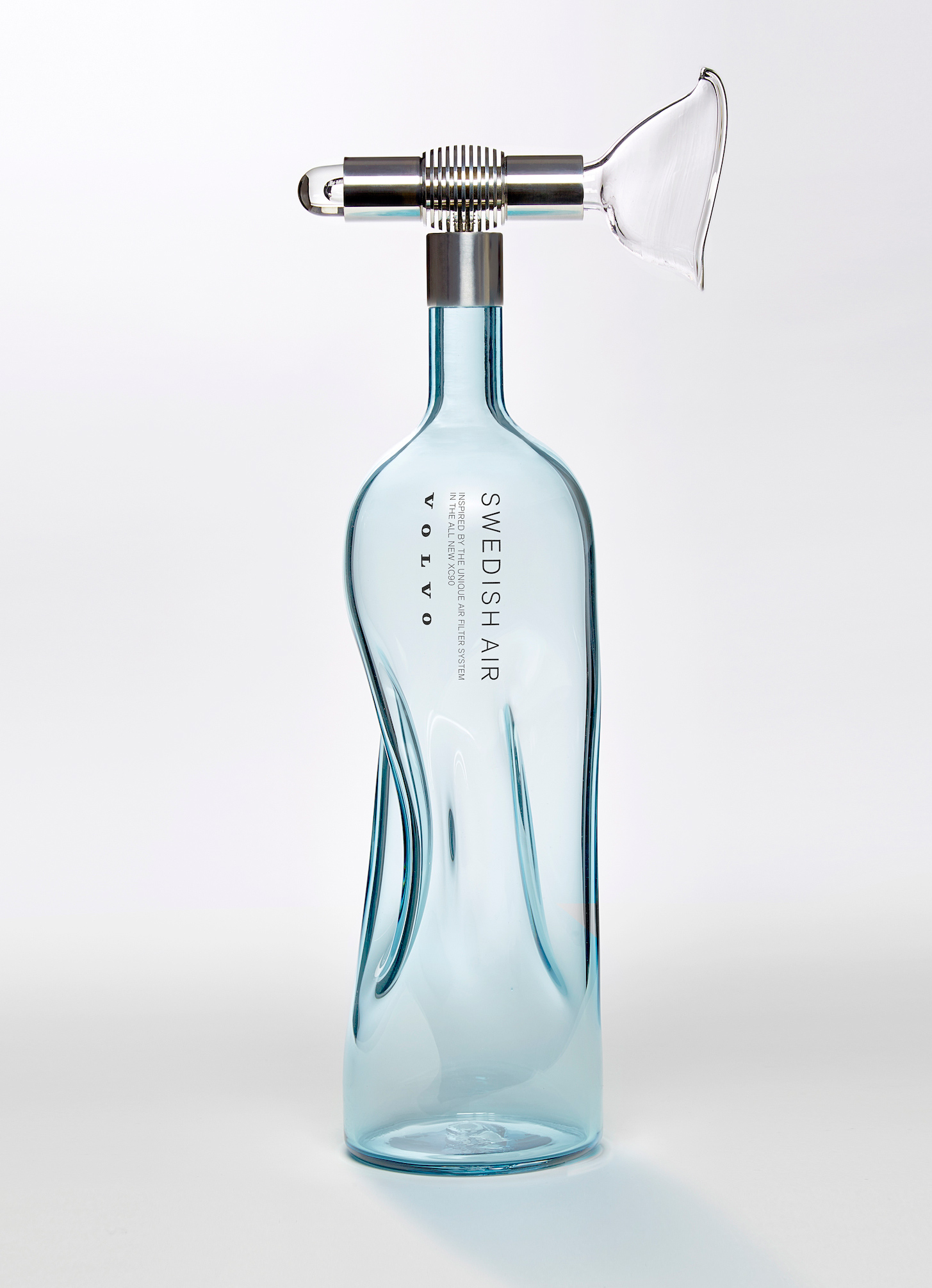 To promote the initiative Volvo has also created a "Swedish Air Inhaler" that offers drivers some fresh Swedish air in a glass packaging. You can test this inhaler at car shows and dealerships.
In my opinion, this ad campaign is a good example of how to stand out among the variety of brands using an unconventional marketing strategy. It is always necessary to think outside the box, offering new tactics that others haven't used yet.
And what do you think of it? 😉
Read more about auto
Read more about innovation
Read more unconventional marketing
Watch more about TVC